Rep. Roy has been leading the fight against drafting our daughters
As the Senate considers whether to pass a National Defense Authorization Act (NDAA) that will force American women to register for the draft, I wanted to share with you my thoughts on this issue, as well as highlights from my fight to keep this from becoming law.


I fully support the fundamental purpose of the NDAA which is to ensure we have well trained service members with all the tools necessary to carry out their mission and defend the United States of America. 
 

However, unfortunately, this year's NDAA was hijacked by the radical left. I could not and will not support a measure that requires my daughter — and other young women — to register for the draft. 


As I explained to Tucker Carlson Monday night, while Congress is voting to draft women, they are ignoring the $36 million dollar study that was conducted to analyze combat effectiveness and found that all-male units are more effective in combat tasks than mixed-sex units.  This isn't about allowing women to volunteer to serve — this is about forcing them to serve in combat roles.  


Full clip of Congressman Roy's hit with Tucker Carlson is available at the link here, and a transcript can be found here.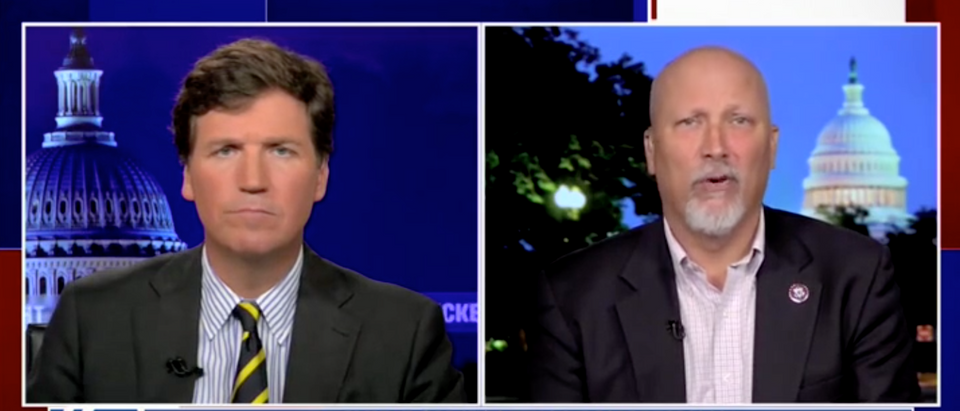 Here are a few examples of my efforts against this: 

'We need to stand up for our wives, our daughters, our sisters, our mothers' | Representative Chip Roy (house.gov) 


'My Wife Told Me If I Supported It She'd Campaign Against Me': Chip Roy Pans Women's Draft Bill (The Daily Caller)


Rep. Roy's statement on passage of NDAA | Representative Chip Roy (house.gov) 


Chip Roy slams Congress approving women in military draft (TheBlaze) 


Rep. Chip Roy SLAMS fellow GOP & Dems who support DRAFTING our daughters (YouTube) 


WATCH: Chip Roy Blasts Senate For Wanting To 'Draft Our Daughters' (The Daily Wire) 


It's clear Congress is not supporting measures that strengthen our military, but instead advancing a woke social agenda.  All Republicans must fight against the absurdity of this proposal for the sake of our wives, daughters, sisters, and mothers. 


If you have any concerns that my office can help out with, please don't hesitate to call or email through the "email me" portal on my website. If you feel so inclined, you can also just send an old-fashioned letter to my Washington or district offices.

If your friends, relatives, or neighbors would also like to sign up for these weekly updates, they can do so by sending my office a quick email or simply by signing up here. For more up-to-the-minute updates, you can follow my press team on Facebook and Twitter.